For quick contact please click the 'Ask a Question' or 'Leave a message' tab.
Nano Cannabinoids - Nanoemulsions - our Homogenizers - benefits

Increased bioavailability can result in more effective and efficient absorption of the active nano cannabinoid into the users bloodstream.

Nano Cannabinoids, such as nanoemulsions, are water-compatible so can be added to a wide range of products including beverages.

Water-compatible cannabinoids emulsify evenly helping producers standardize their products and improve product consistency.

In most cases less surfactants are required during processing.
Homogenizer features

Ultra high pressures up to 60,000 psi (4200 bar) and processing from 3ml samples up to flow rates in excess of 1000 l/hour (264 USG) for production systems.

Highly scalable systems, easy to use with low maintenance costs and full support.

Versatile and reliable with adjustable process pressures and temperature control.

Our patented construction ensures quick and easy access for cleaning, inspection and maintenance.
Small scale for R&D and small volume production. Versatile and easy to use. Ultra high pressures to 60,000 psi (4200 bar).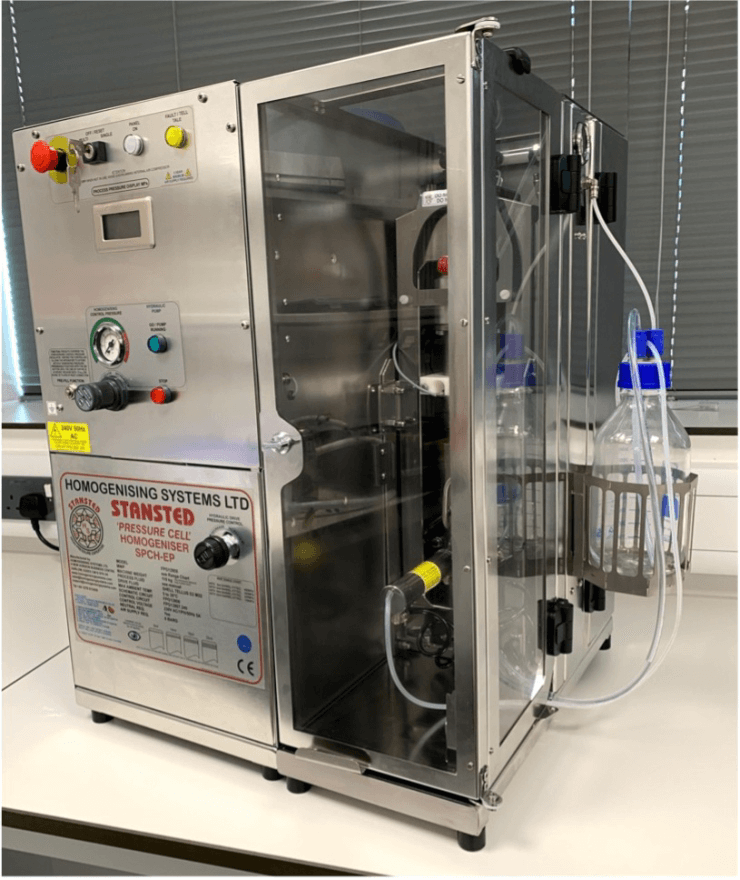 With flow rates up to 1000 l/hr (264 US Gallons). Unrivalled performance.
Pilot - smaller scale Production
Flow rates up to 125 l/hr for smaller scale production.