Nanocellulose
Nanocellulose is nano-structured cellulose that has been extracted from the cell wall, from a cellulose source such as (e.g. wood pulp). Nanocellulose is also referred to NFC, MFC, CNF, and CNC (see end of page).
Nanocellulose has many important properties including high strength, excellent rigidity, low density, high surface area and rich hydroxyl groups which can be functionalized to various surface properties. Nanocellulose has multiple applications in many sectors including pharmaceutical, medical, material engineering and cosmetics.
Techniques for Nanocellulose Extraction
The main extraction methods can be categorized within these techniques - enzymatic hydrolysis, acid hydrolysis and mechanical processing including our own High Pressure Homogenization technology.
Nanocellulose and our High Pressure Homogenizers
Typically, a pre-prepared cellulose 'slurry' is pumped, at very high pressure, through a valve / vessel, which generates high impact and shear force in the fluid to delaminate the cellulose fibers in longitudinal axis, which results in the nanofibrillated cellulose. After several passes through this process particle sizes would typically be less than 50nm, several micrometers in length with good narrow particle size distribution. The post-processing product is a transparent aqueous gel.
Benefits of our class-leading Technology

Easy to scale systems capable in producing Nanocellulose gels at industrial scale.

Creating ultra-fine nanofibers whilst maintaining the original length.

Well dispersed fibers with exceptional strength properties.

Smaller particles sizes, with narrow distributions, when compared to other techniques.

Our unqiue technology, and slower pump speed, lessens the risks of solid accumulation in the homogenizer.

Ultra high pressures to 60,000 psi (4200 bar) and processing from Lab sample sizes to flow rates in excess of 1000 l/hour.

Verstatile, robust and controllable systems, with both piston gap and micro-channel processing options.
From Lab scale research to full production systems our Homogenizers can form the bedrock of your Nanocellulose based products.
Nanocellulose Gel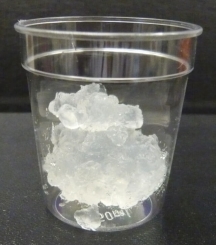 Solar cell on nanocellulose substrate.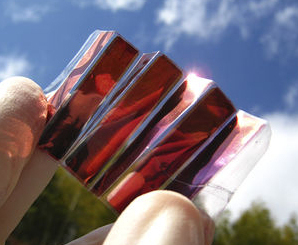 Electronics on nanocellulose substrate.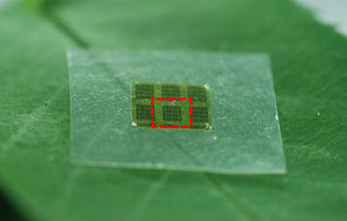 Small scale for R&D. Versatile and easy to use. Ultra high pressures to 60,000 psi (4200 bar).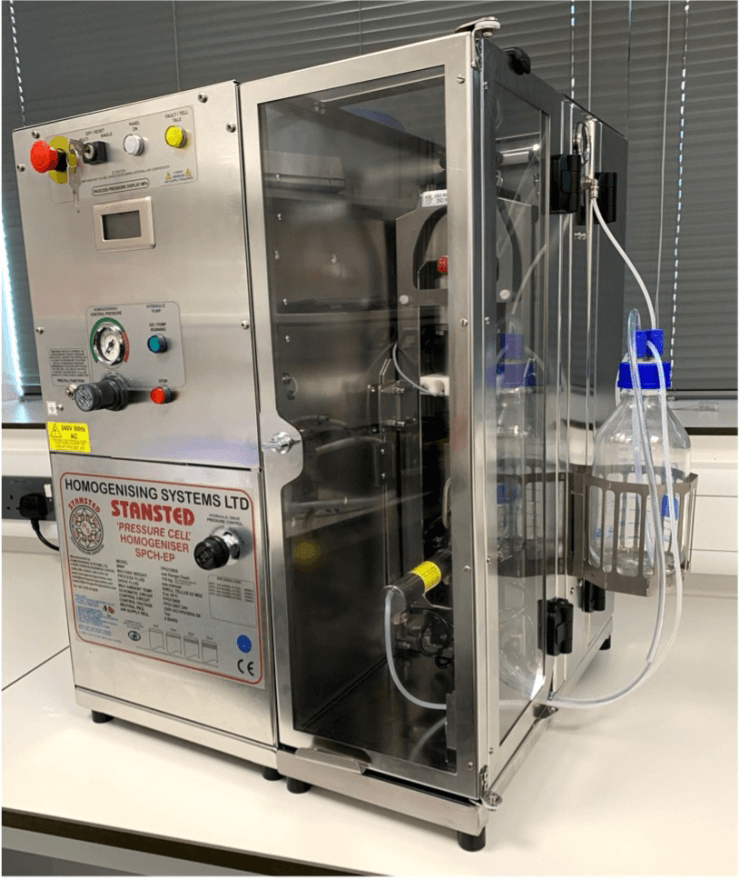 Process volumes to 125 l/hr for smaller scale production.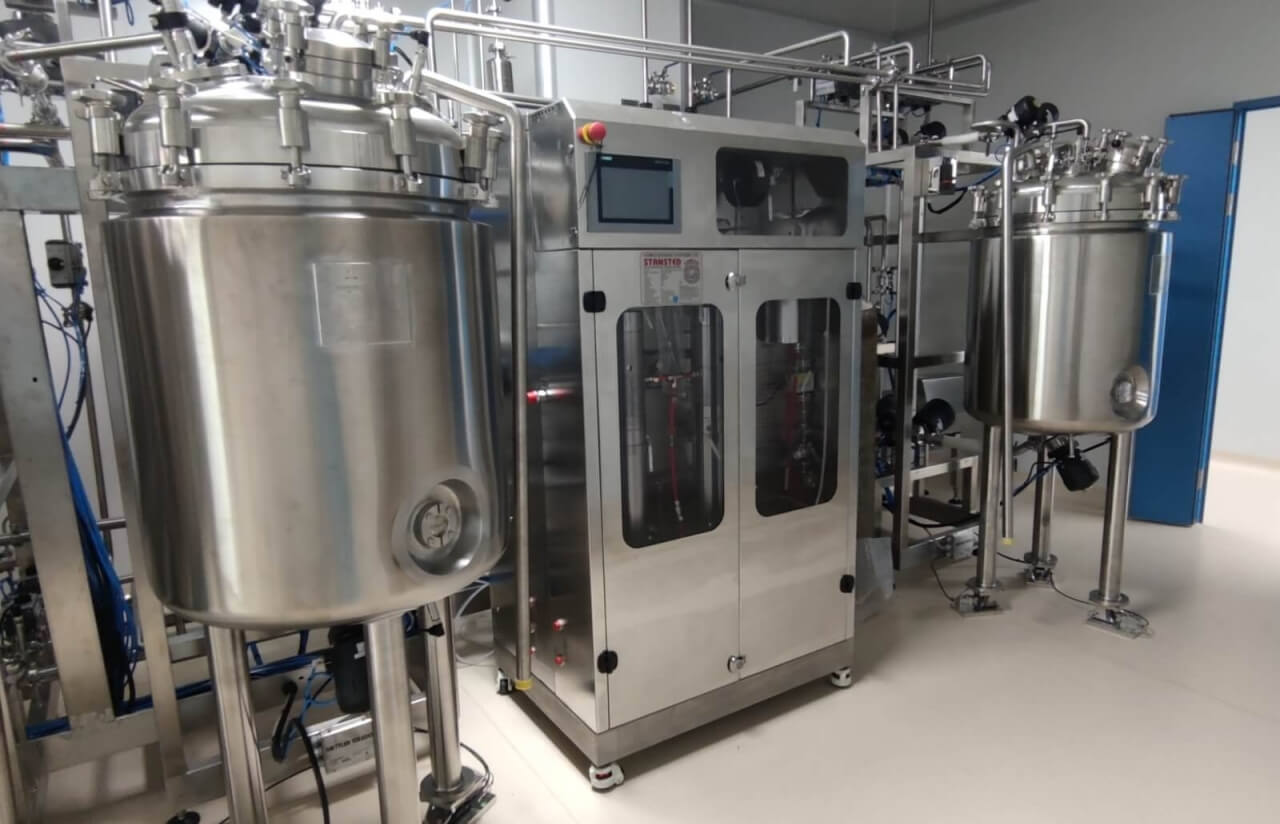 Process volumes to 1000 l/hr (264 US Gallons). Unrivalled performance.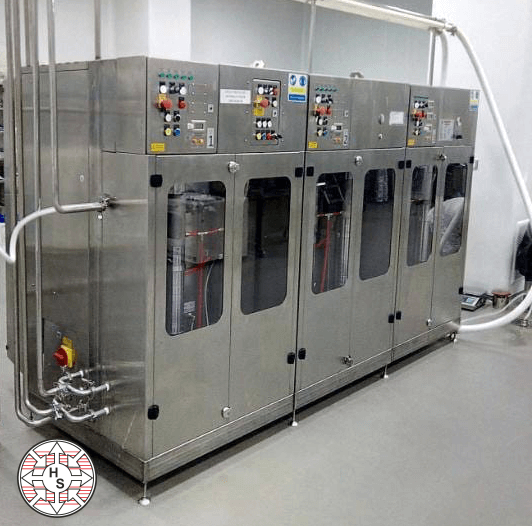 Please contact us now to discuss your requirements.
Nanocellulose in drug delivery systems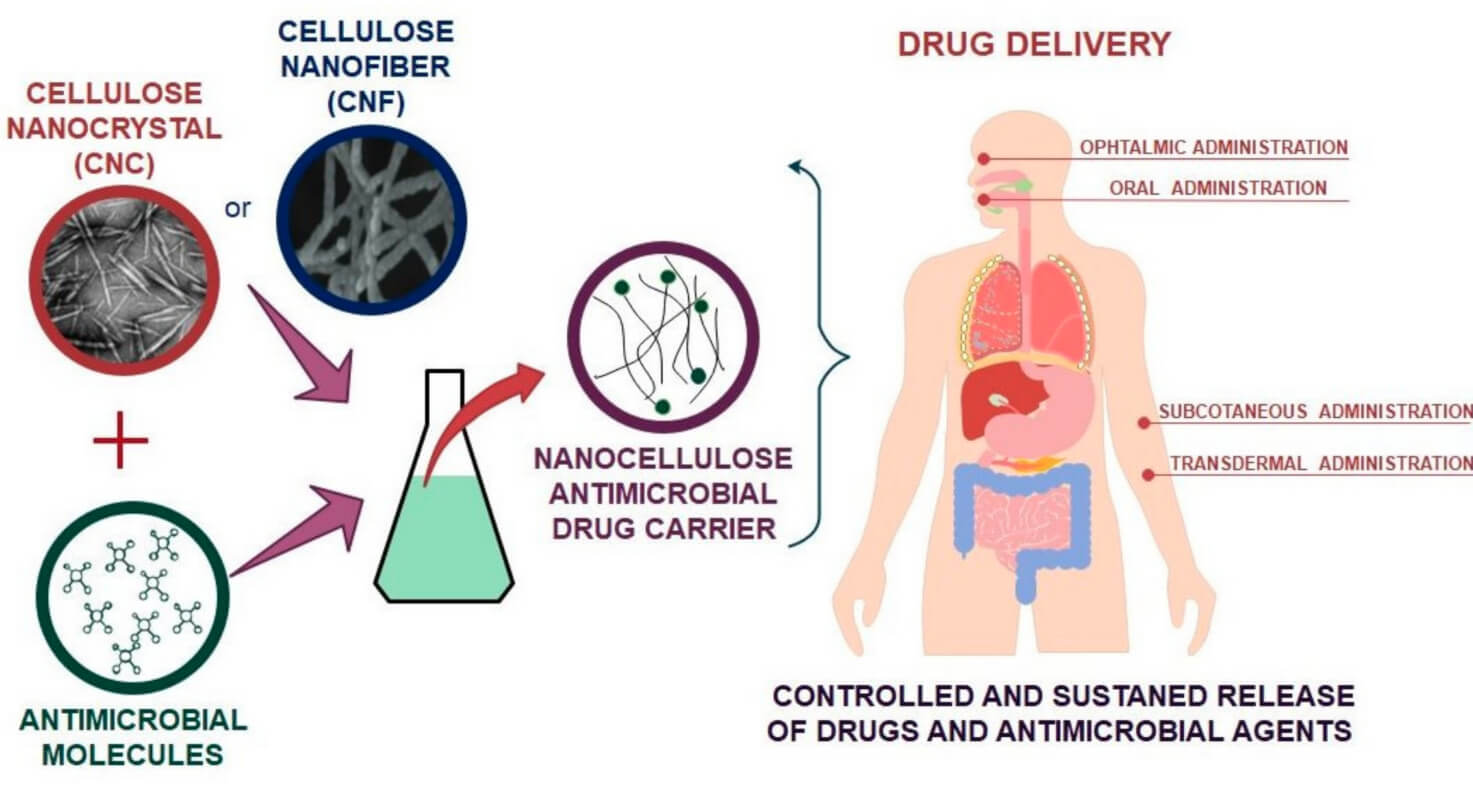 Nanocellulose is also referred to as:
NFC - Nanofibrillated cellulose.
MFC - Microfibrillated cellulose.
CNF - cellulose nanofibers.
CNC or NCC - cellulose nanocrystal.