Nanoemulsions are kinetically stable liquid-in-liquid dispersions with droplet sizes between 20 and 500 nm that require high energy to be efficiently created.
Our high pressure, high shear technology has advantages over other nanoemulsion formulation methods including sonication techniques.
Nanoemulsions - our High Pressure Homogenizers

Enabling sterile filtration, especially in the pharmaceutical industry - e.g for Vaccine Adjuvants.

Producing stable, uniform particle sizes with narrow distributions so improving product bioavailability and stability.

Ultra high pressures to 60,000 psi (4200 bar) and processing from Lab R&D scale to processing volumes in excess of 1000 l/hour.

Easy to scale systems providing consistent repeatable results.

Multiple temperature control options.

A choice of both Micro channel (interaction chambers) and piston gap processing configurations for optimized processing.

Easy to use, sterlize and maintain. Low ongoing ownership costs.
Flow rates from 1ml to 275ml per minute / 16 L per hour and a wide range of sample sizes from 1m to 32ml.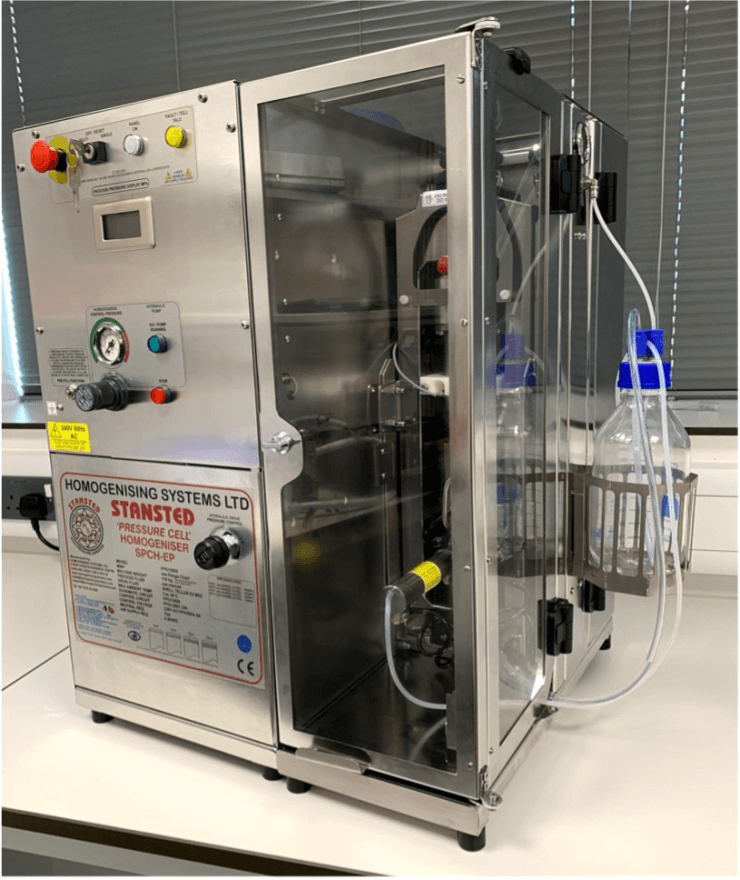 Pilot - Smaller scale production
Reliable and robust systems up to 125 l/hr.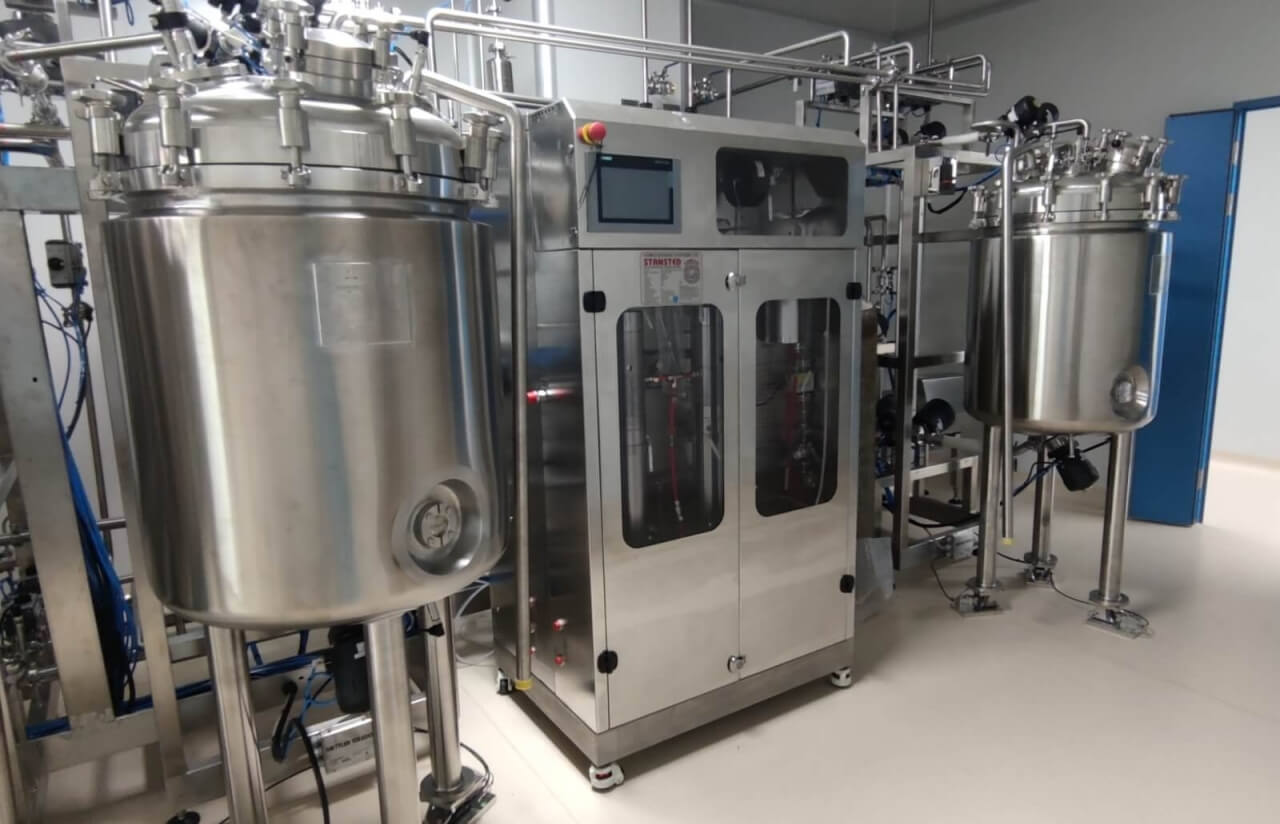 Production Homogenizer systems
Fully featured Production systems with flow rates up to 1000 l/hr (264 USG/hr).