The use of Nanoencapsulation has increased because of its unique feature for efficient encapsulation, enhanced stability, and better controlled release of the enclosed active ingredients - for example, the delivery of the drug at the diseased site.
Nanoencapsulation - our High Pressure Homogenizers

Precise high shear creating smaller, target particles with uniform particle distribution with repeatable results.

Scalable systems from Lab instruments to full production units that can help produce a very high number of doses.

High pressure fluid processing at industry-leading pressures up to 60,000 psi (4200 bar).

Sophisticated temperature control options.

CIP and SIP capability. Full documentation packs, provision of DQ/IQ/OQ.

Easy to use, sterlize and maintain with low ongoing ownership costs.

Lab scale Homogenizer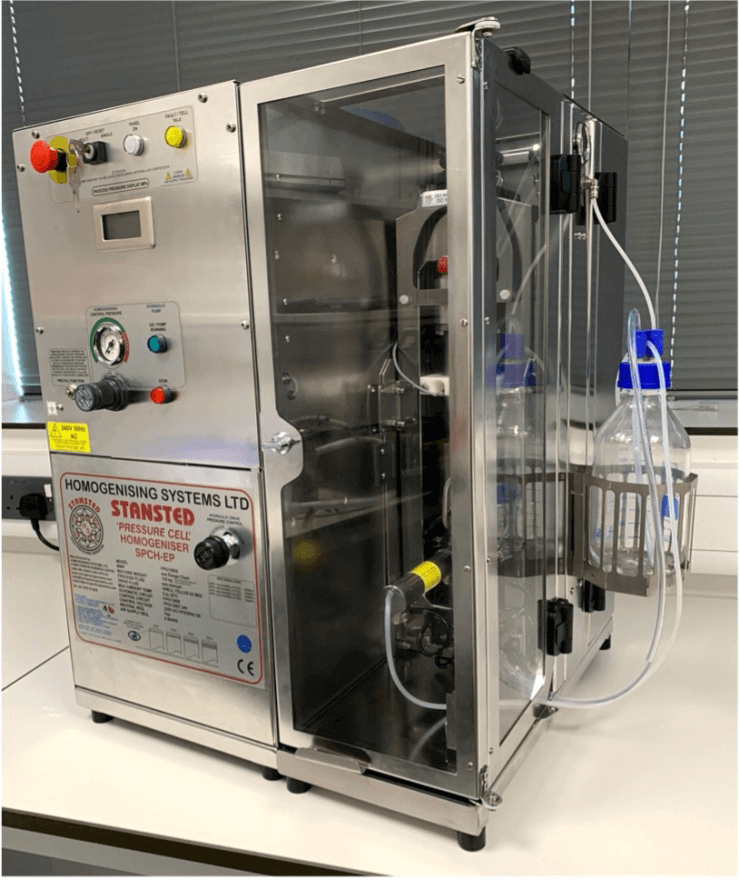 Pilot Production system in a Pharmaceutical project with feed and discharge reservoirs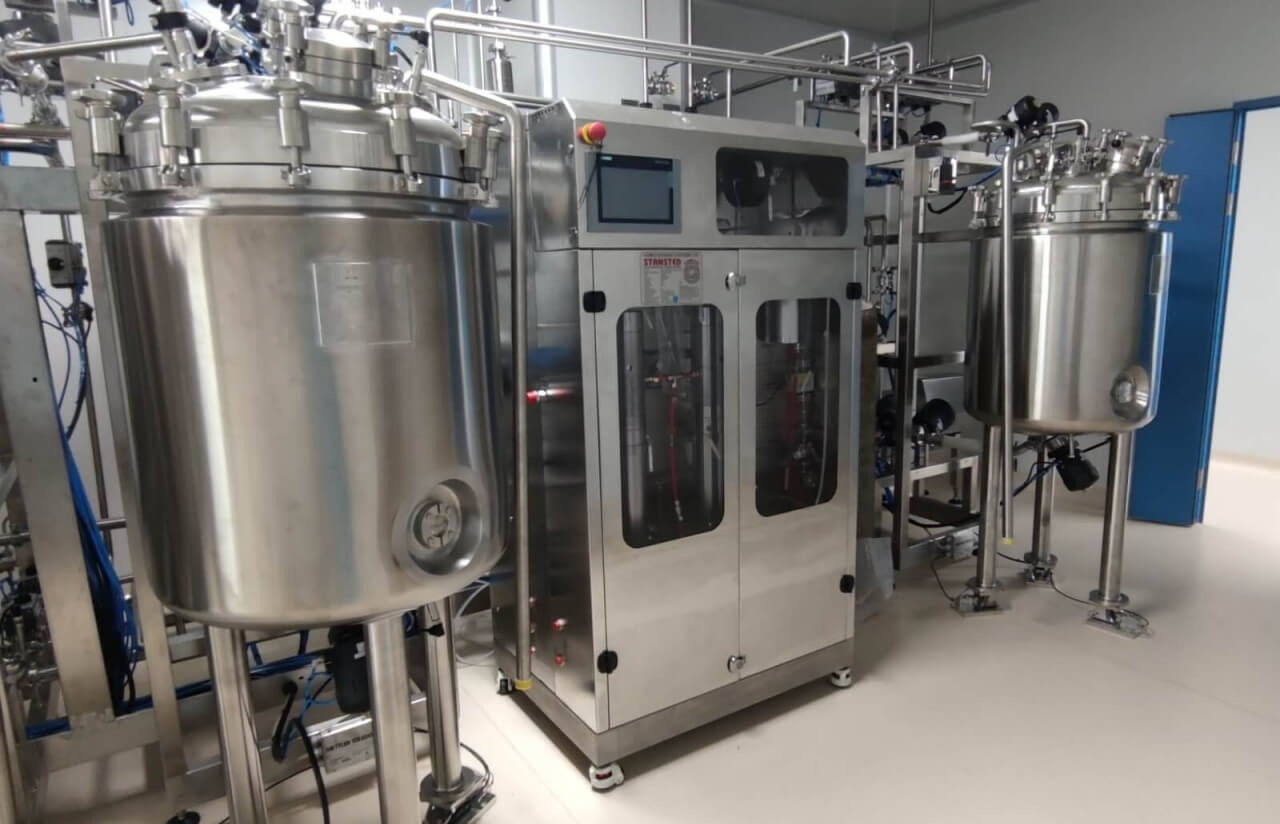 Larger scale Production system