Adjuvants are commonly employed to enhance the efficacy of a vaccine and thereby help increase the resulting immune response in a patient.
Our industry-leading technology can create nanoparticles with controlled droplet sizes and distribution curves that can be sterile filtered with minimal yield losses.
Vaccine adjuvants - our High Pressure Homogenizers

Easy to scale-up - from Lab R&D to full production systems - up to 1000 l/h - with with repeatable results.

Controllable, industry-leading pressures up to 4200 bar (60,000 psi / 420 MPa).

Sophisticated temperature control options.

CIP and SIP capability. Provision of DQ/IQ/OQ documentation.

Easy to clean and sterlize. CIP and SIP capability.

Easy to maintain with low ongoing ownership costs.

Precise high shear creating smaller, target particles with a narrow size distribution.
Lab Homogenizer for Vaccine R&D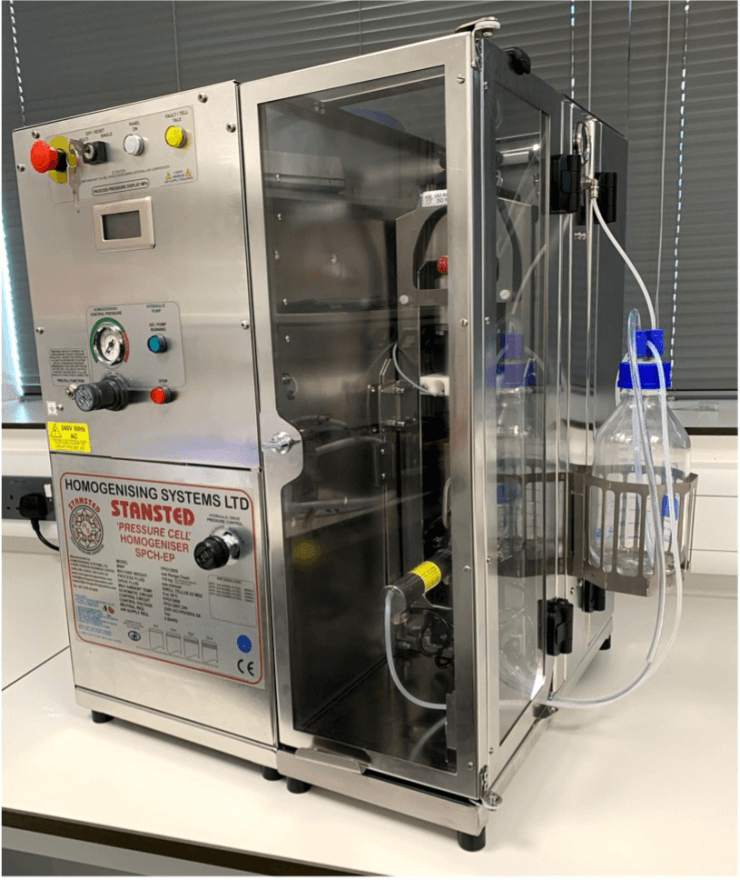 Pilot Homogenizer in a Pharmaceutical project with feed and discharge reservoirs
Production Homogenizer system