In addition to the features above our scalable technology can also offer the following benefits listed below over other (cell lysis) protein extraction techniques such as Chromatography and Sonication.
Features and Benefits for Protein Extraction - Purification

Adjustable temperature control and multiple passes can lead to more gentle cell disruption, e.g. less heat produced so better for intact protein recovery.

Extracted proteins are more likely to be in their natural form as less (or no) solvents and enzymes may be used.

High sheer speed and cooling can minimise the effects of proteases which may digest some types of intracellular proteins.

Scalable and reproducible and scalable results with multiple types of cells and proteins and save you time whilst doing so.
Features and Benefits of our HomogenizerSystems

Easy to use with interchangeable processing cells from - 1 ml up to 32 ml sample size.

Variable flow rates from 1m to 275ml per minute / 16 L per hour.

Continuously adjustable pressure from 1,500 psi (10 MPa) to 60,000 psi (410 MPa) provides processing flexibility.

Can be run in single-shot mode and automatic / continuous mode.

Interchangeable piston gap valves and micro-channels for excellent process optimization.
Our instruments can also be used for Particle Size Reduction, Nanoemulsions, Liposomes, Dispersions and Suspensions.
The apparatus used for cell lysis / disruption is often referred to as a 'French pressure cell press', or 'French Press' ® . Our 'Stansted' range of 'Benchtop' Cell Disruptors provide an extremely user friendly replacement for the 'French Press' ®.
Lab - R&D Cell Disruptor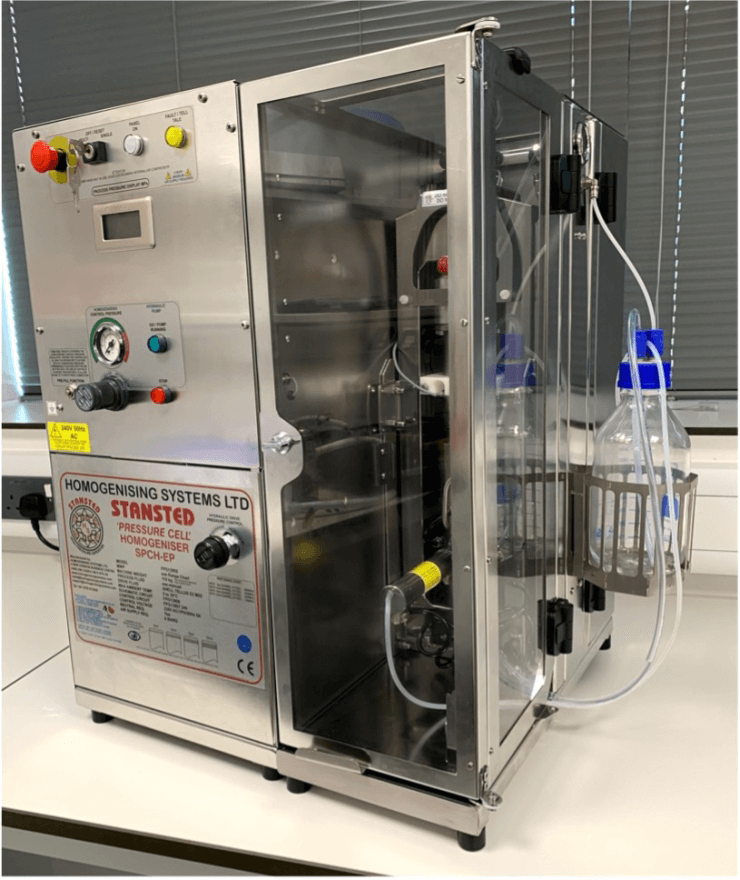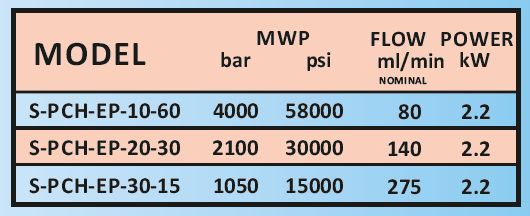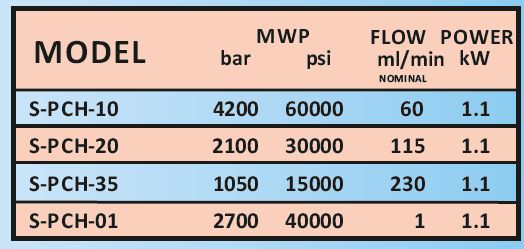 Pilot scale and Production Homogenizers
Industry-leading, fully featured systems from 20 l/h to 1000 l/h.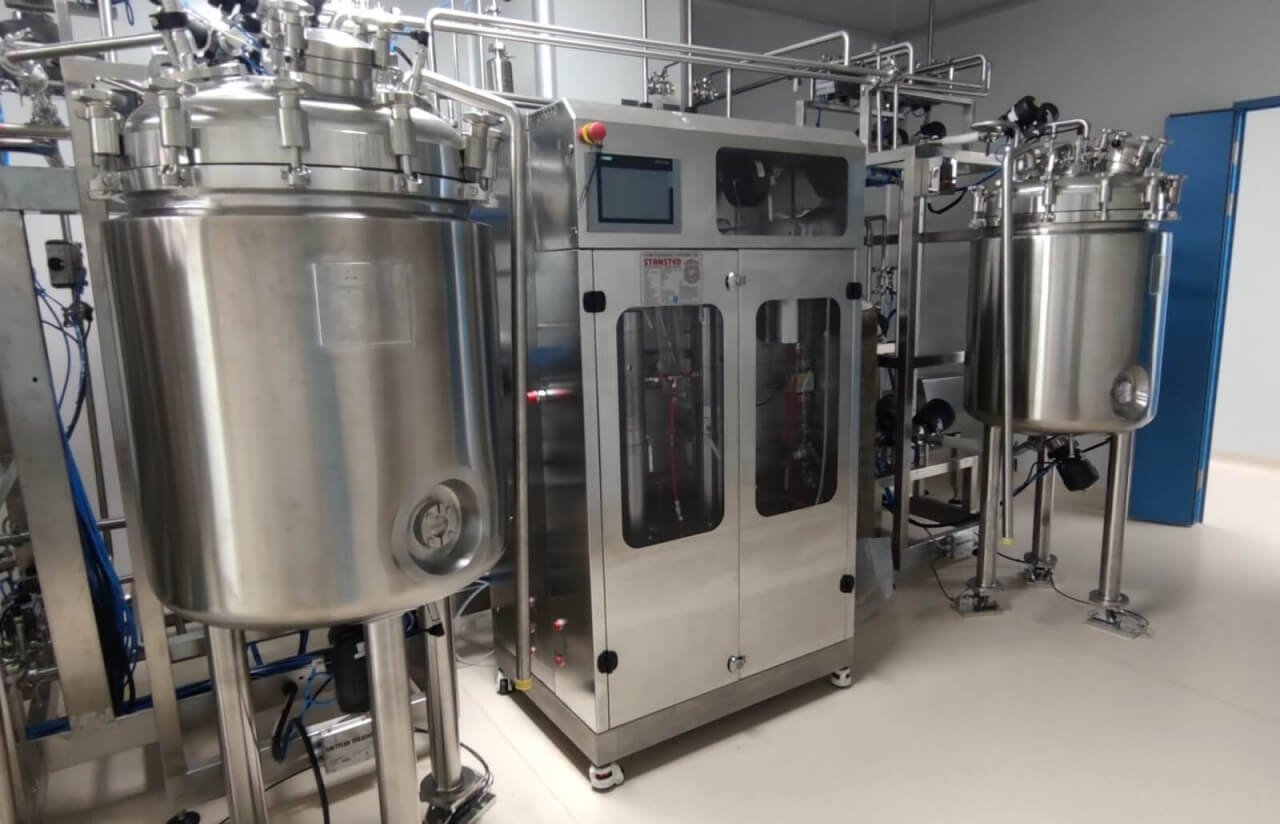 European CE and other international safety standards compliant construction.
Disrupting / Homogenising Valve Options.
Type 1 - High Shear Piston Gap.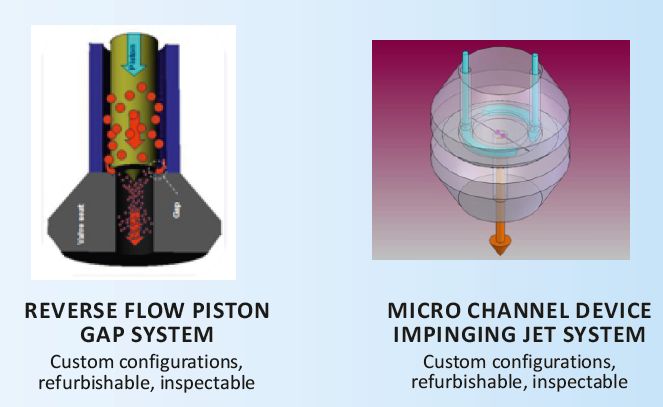 Type 2 - Micro Channel Device.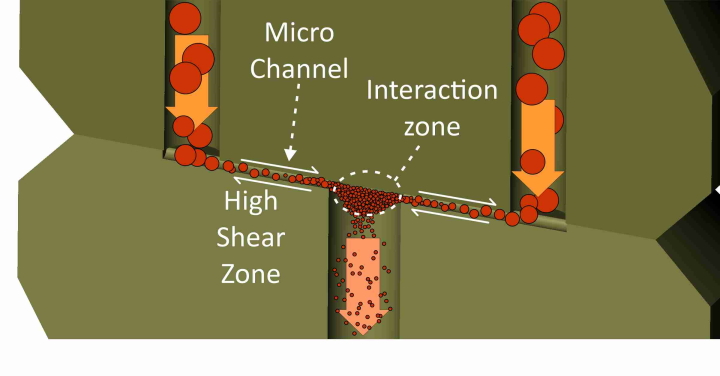 SPCH Lab model with trolley mount.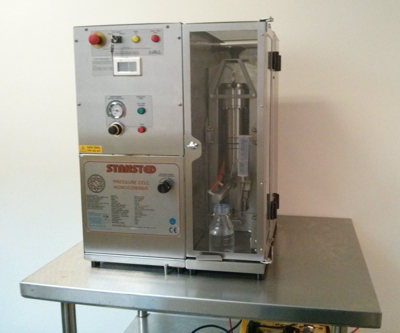 Contact us here to discuss your requirements
Dimensions and Weight
(basic configuration)
Width approx. 550mm (21.7″)
Depth approx. 600mm (23.6″)
Height approx. 670mm (26.7″)
Weight approx. 125 kg (275 lb)