Our Ultra High Pressure Cell Homogenizers have both adjustable process pressure and temperature control and can lyse multiple cell types whilst maintaining intracellular contents purity and quality. Particle size reductions applications are handled with equal efficiency.
Our 'Pressure Cell' Homogenizer - Advantages and Features

Real time adjustable pressure from 1,500 psi (10 MPa) to 60,000 psi (410 MPa / 4100 bar).

Variable flow rates from 1m to 275ml per minute / 16 L per hour - need more volume ? see top menu.

Multiple sample sizes via a choice of processing cells: 1 ml, 10 ml, 18 ml and 35 ml. Single shot and continuous cycling modes.

Multiple options for temperature control including cooling and heating.

All parts are ease to remove without tools in just a few minutes for cleaning, sterilization, pre-cooling or pre-warming.

Low cost of ownership. Easy to use with microprocessor control.
For quick contact please click the 'Ask a Question' or 'Leave a message' tab.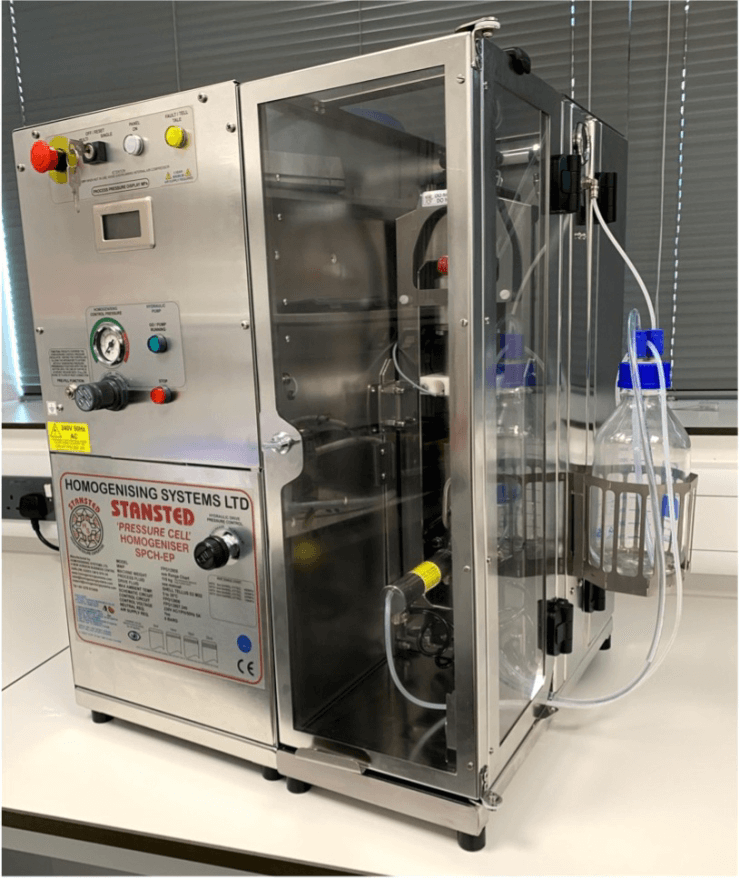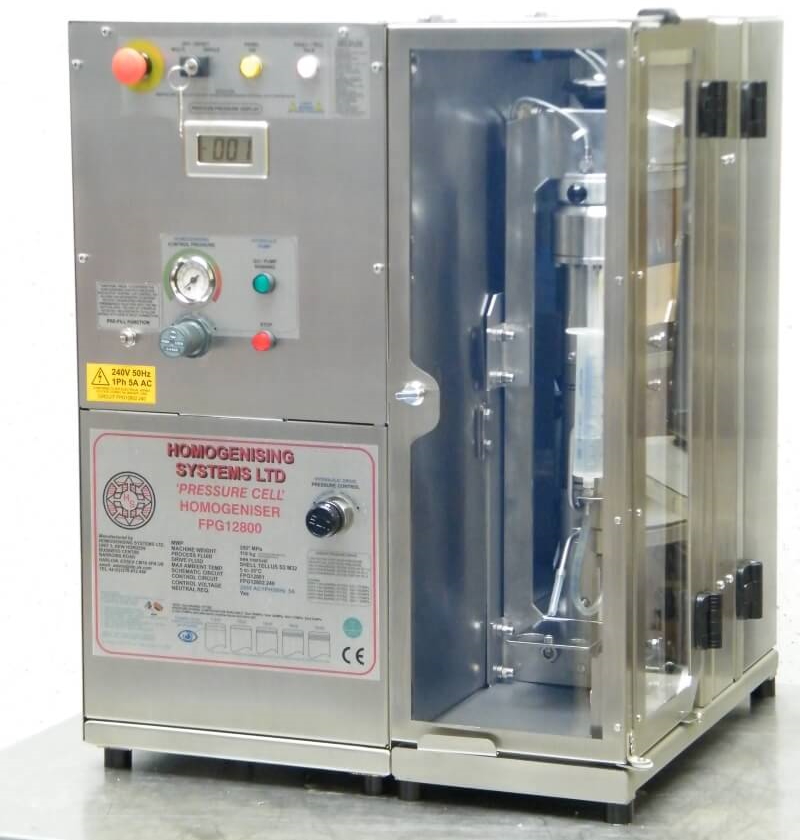 Improved Cell Lysis for multiple cell types including:
Cell Homogenizer Models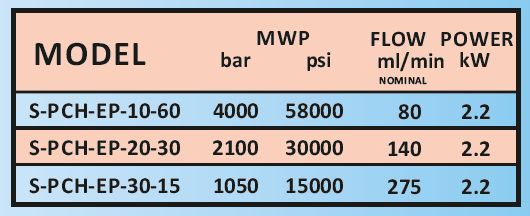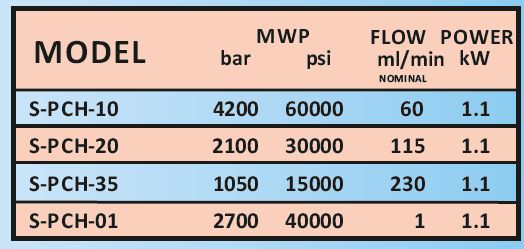 A video of our Cell Disruptor in operation
SPCH model - Cell Homogenizer on supplied trolley mount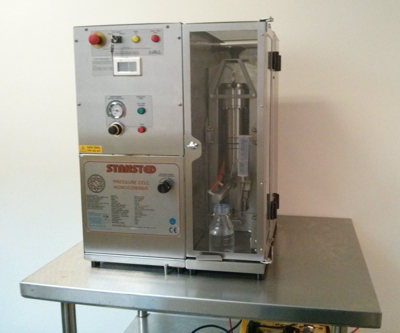 Contact us here to discuss your requirements.
Dimensions and Weight
(basic configuration)
Weight approx. 125 kg (275 lb)
Height approx. 670mm (26.7″)
Width approx. 550mm (21.7″)
Depth approx. 600mm (23.6″)